Retirement brings a lot of changes — how you spend your time, how you spend your money, what your goals, values, and worries are. It also brings less momentous changes that you don't want to overlook, like your retirement insurance needs.
When you're no longer working, some types of insurance become less important, some become more important, and some just change. When clients retire, we look at all their coverage to make sure they are protected from risk without paying for things they don't need. Here are some common considerations.
Health insurance: Change plans
Health insurance might be the most obvious insurance change in retirement. Most people know they will be eligible for Medicare at 65, but half of Americans retire before then. So how do you pay for health care if you retire early?
Your employer may offer retiree health coverage for you and your spouse. It is typically similar to the plan you had as an employee. You can keep this coverage even when on Medicare if your employer keeps offering it. Retiree insurance may help cover some costs and services that Medicare doesn't cover. Talk to your HR department to see if this option is available to you.
If your employer doesn't offer retiree health insurance, they likely will offer COBRA, which lets you keep the same health plan you had while employed. It's only good for a limited time and the costs can be high. It can buy recent retirees time while sorting out other options.
You can also shop your state or federal health insurance marketplace online or through call centers. In our experience with clients who have compared options, they often find that coverage is similar but costs less through the marketplace versus COBRA.
When it comes time for Medicare, there are even more options. In addition to basic Part A and B Medicare, you might want a Medigap plan that offers additional services or a Part D plan for prescription coverage. Another option is Medicare Advantage, which includes additional services and prescription coverage. Be aware that you must enroll in Medicare when you become eligible to avoid the late enrollment penalty, which increases your premium substantially.
There is help to navigate all of this. In Minnesota, the Senior LinkAge Line is a tax-funded resource that is offers free help comparing Medicare plans. Other states have similar programs. You can also hire a professional who specializes in health insurance to help you sort through options and apply for plans.
Life insurance: Consider changing policies
Should you have life insurance after you retire? Some people say no, considering that a main purpose of the policy is to give your dependent a replacement for your lost income. However, there are other benefits to carrying life insurance.
It can create a cash cushion, balance inheritances, and reduce tax liability. Learn more about incorporating life insurance in your legacy planning.
When you retire, you may be able to keep the life insurance policy you have through your employer, but it will likely cost more because your employer will no longer be paying part of the premium. It is also very likely a term insurance policy, which will expire on a set date. If you only need the coverage for a set period of time, a term policy may work fine. You could compare the cost of your employer-provided life insurance to a policy with a similar term and select the policy with the lower premium.
If you want coverage throughout your lifetime, consider switching to a whole life or permanent life insurance policy in the years before you retire. This type of policy is more expensive but usually is set up to remain in place as long as you live.
The type and value of policy that is best for you when you retire will vary depending on your financial goals, debt levels, and business ownership situation, among other considerations.
Disability insurance: Cancel policy
Disability insurance replaces your income if you can't work because of illness or injury. It carries none of the side benefits of life insurance. When you are retired and your income comes from your investments rather than a paycheck, there is no longer any need for disability insurance.
Long-term care insurance: Review policies annually
Nearly 70% of retirees will need long-term care, and about 20% will need it for longer than five years. You can pay these costs — for in-home assistance, assisted-living, or a nursing home — out-of-pocket or with health savings accounts. However, many people prefer some level of long-term care insurance.
If you are among the 30% who never uses long-term care, you will get no benefits from your years of paying premiums. But even one year in a nursing home, at an average cost over $100,000, could cost more than 20 years' worth of premiums.
So, this comes down to how much risk you are willing to take. Some clients ultimately decide to self-insure, while others prefer the protection offered by a long-term care policy. We recommend reviewing your long-term care policies annually because long-term care costs may change how much insurance you want to carry.
Property and umbrella insurance: Keep policies
While you likely need to keep the same property insurance coverage, ask if your insurance companies offer discounts to retirees. Also, if your home will be vacant for extended periods of time, you might need an endorsement to cover the risk of vacancy.
You'll also want to keep umbrella insurance, which adds liability coverage. If you carry enough coverage to cover your assets or expected liabilities, review the policy each year as those amounts change.
Travel insurance: Consider as appropriate
If you plan to do more traveling in retirement, research travel insurance. You purchase this on a per-trip basis, unlike most insurance that is an ongoing monthly expense.
Some policies cover medical expenses, and some reimburse you for trip cancellations, delays, or interruptions. Some policies do both. Learn more from our travel tips article or Minnesota's consumer protection department.
Insurance policies have exclusions and/or limitations. Laurel Wealth Planning does not sell insurance but can help you sort out coverage needs, policy types, premiums, and benefits to help reach your goals. You should also discuss insurance matters with the appropriate professional.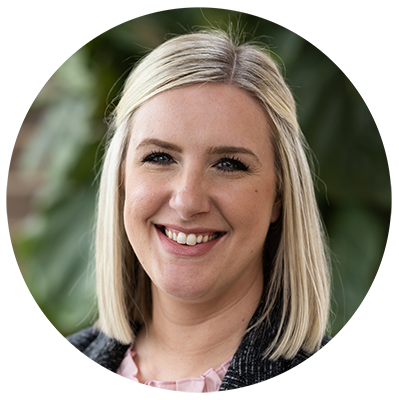 Mallory is a Wealth Manager and Shareholder. She listens deeply and helps simplify complex financial situations to help clients move into an easier, clearer future. She aims to give financial advice that is compassionate, wise, and easy to understand.