What do you remember and love most about the people near and dear to you? In our work with clients, we often talk about what legacy they want to leave.
It can be simple, like passing down recipes you have taught others to make. Or it can be something big like a large financial gift to an organization near and dear to you. It may be starting a program to help those in need or donating something special to you, like a piece of artwork.
Legacies can take on many forms and are very personal to the values of the person. But when it comes to legacy planning, it's easy to focus on the legalities and numbers. We might forget that the purpose — to support and guide our families or communities — is intensely personal.
A legacy plan shows who and what matters to you. It is an extension of how you live. We like to think of legacy as a lifelong process, not just a plan that activates after death.
Here are five ideas to help you establish your legacy today and continue it into the future.
1. Make time for the things that matter
What things in life are most meaningful to you? Spending time with family, volunteering, honing a hobby? Whatever your passion is, find ways to intentionally devote quality time on it.
You might consider reducing work hours, working from home to eliminate commute time, hiring out chores, or scheduling your passions before they get crowded out by obligations.
2. Create an ethical will
An ethical will is a personal document designed to pass on your values, memories, guiding principles, and wishes for your family's future. It can be shared with family members now or as part of your memorial.
"Putting together an ethical will early on helps you live life with more intention," said Barry Baines, author of "Ethical Wills: Putting Your Values on Paper." You can update it throughout life as experience shapes your legacy.
An ethical will can also add context to your legal will, potentially preventing conflict among heirs, which lawyers and advisors say is a growing problem.
3. Invest according to your values
When you pass on assets in a legal will, did those assets accrue in a way that matches the legacy you want to leave? Did the assets have an impact in the world? Did they grow from ventures that reflect your personal ethics?
Socially responsible investing, or ESG (environment, social and governance) investing, lets you answer yes to those questions. It takes a little more effort to choose investments this way, but it can strengthen your legacy. It can create harmony between your legal will and ethical will.
4. Express your feelings and values
We express feelings and values in many more ways than we realize. It comes through in words like "I'm proud of you." We express them through resources, by giving gifts or setting aside money for a nonprofit organization or someone's education. An ethical will, as described above, can share them.
Whichever way or ways you express how you feel about the things and people that matter to you, do it intentionally.
5. Plan for unexpected health issues
One more type of document is used in legacy planning. A health care directive states your wishes should you be placed on life support or suffer from a terminal condition. This tells your physicians what action you want taken in the face of difficult end-of-life decisions. It lets your legacy extend through the end of your life, whether you're able to express it or not.
Your healthcare directive will allow you to name a healthcare power of attorney and make sure they know your wishes. This person will make decisions about your health in scenarios not covered by your health care directive This can be a relative, clergyperson or third-party professional, if they're willing to accept the responsibility and live out your values.
Start your legacy planning
Your Laurel Wealth Planning wealth manager can help you create a living legacy that honors your values now and in the decades to come.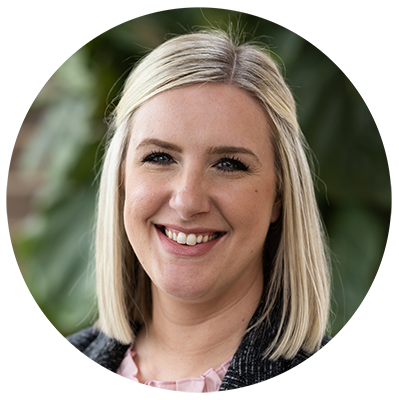 Mallory is a Wealth Manager and Shareholder. She listens deeply and helps simplify complex financial situations to help clients move into an easier, clearer future. She aims to give financial advice that is compassionate, wise, and easy to understand.